Saints Advances to the Championship in Westside Tournament!
1A Trinity Lutheran (56) – 3A Dayton (44)
Championship Game Saturday Night (12/7)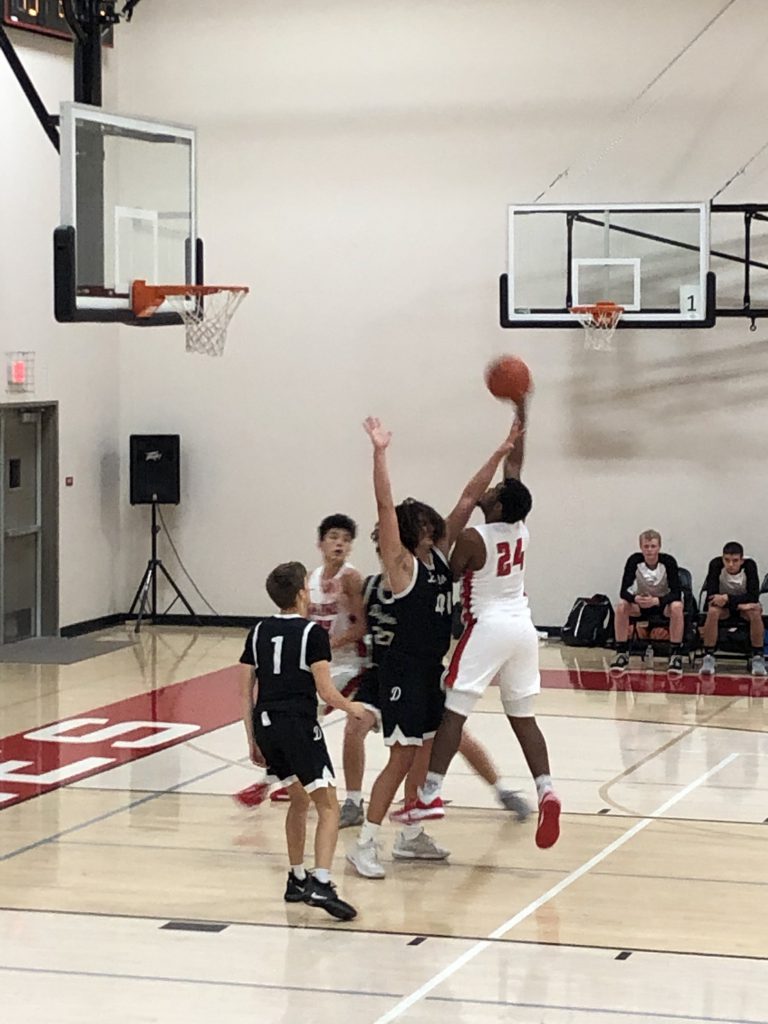 Trinity Lutheran advances to the championship of the Westside Winter Jam with a convincing win over 3a Dayton (2-1). The first quarter started slowly but finished with Trinity leading 10-8. The 1a Saints (2-0) never trailed the rest of the game as Niko Uto and Abinet Clift helped lead a team into 27-19 game at the half.

The Saints came out hot to win the 3rd quarter 23-8 as Cash Niemeyer added 7 points to a quarter full of great passing, teamwork, and many easy baskets. Scooty Gilbert put an exclamation point on the period making a half-court buzzer-beater to increase the lead to 50-27.
Trinity then fought off a rally from the Pirates in the 4th quarter to take home another big win against a higher classification program.
The Saints were led by Scooty Gilbert's 17 points and 4 assists. Matt Eidler fought early foul trouble but still added 16 points, 7 rebounds, and 5 assists to the win. Niemeyer finished the night with 10 points, Clift contributed 8 points, and Utu was balanced with 5 points and 5 rebounds.

Trinity plays #1 Creswell (3A) Saturday night before coming home to play 2A power Kennedy on Tuesday. Go Saints!